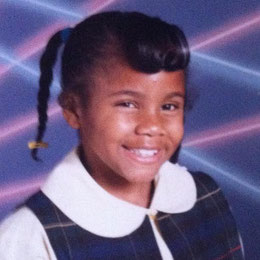 I've done a lot of things... baker, singer (even went to the Grammy's), therapist, author, fitness instructor,...and on the journey of life's master class, I've learned a thing or two... and am currently involved in the most complicated social experiment of this century, that of life....but aren't most people? I've always taken notes and documented what works and what doesn't, be it through song, books, poetry, art, adventures, etc. Who knew that'd be the pathway to me becoming a scientist. I'm a student about this life, being intentional about getting the most out of it and finding the cheat codes to help others. So here we are. Oh yeah, and I became a therapist & a whole bunch of other stuff along the way... So let's get started... 
I've always felt like an outsider. ESPECIALLY in childhood. I didn't quite fit in. Most of my cousins had two-parent households, while I didn't. I didn't realize the differences between having a two-parent and one-parent family, but I felt the difference. My cousins had better things than I did. They had more food and brand-name things while my mom and I shopped at Murray's. My mother worked a lot, and I often spent time at my grandmother's house. Many things weren't explained (file under the "cuz I said so" generation). Sometimes my cousins would go to Atlantic City with their parents, but I couldn't. My mother would be working. I never really understood why I couldn't go or why I was the only grandchild left with my grandmother. Without any clear explanations...I came up with my own, and I think that's where being different and feeling like an outsider began. The feeling like I wasn't good enough...
Leave a comment & stay tuned for part 2.
Have you ever had a childhood experience that planted a seed that you were different or that you weren't good enough? What would you tell your child self now?