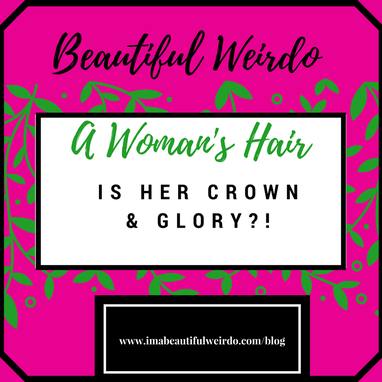 Hair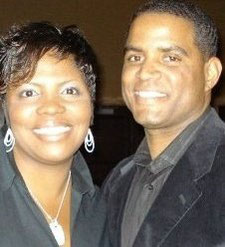 Vs.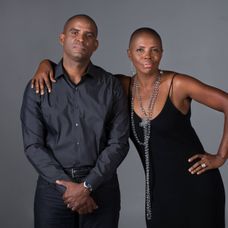 No Hair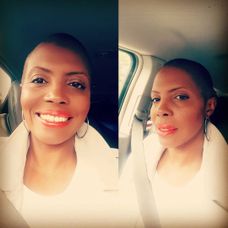 We live in a world that places a great deal of pride on hair....the length of it (aka: That's not all of hers)...the texture (aka: famous good hair vs. bad hair battle), who has the best weaves, etc. In fact there are such sayings like, "a woman's hair is her crown and glory." So if those sayings have been floating around for eons, how does that play into what we see in society...into our psyche? If you have hair one day, and then shave it all off...does it mean that you no longer have any glory...that you've shaved away your  beauty. Have you ever seen a woman with a bald head? What's your first thought? Is she still beautiful or is she weird or is she sick? Does hair and our ideas about hair stop us from pursuing life...from living...from being? Well, meet our guest blogger, Tawanda Hall of Fit to the Tee Fitness and listen to her story.
What was my goal when I started? Glad you asked! It was to become a better me! I knew something had to change.  I was turning 41!  And I was tired of being tired!   I could no longer allow the stress of life to overtake me!  The first thing that had to change was the excuse I used a lot, "WHAT AM I GOING TO DO WITH MY HAIR? "I DON'T HAVE TIME" and so many more.  I was just like most people; I had so many excuses.
Then God told me to cut off my hair! What the What God?! My hair?! This is my crown and glory!  People know me for my hair! Always on point, I had a standing appointment every week!    NO HAIR, DON'T CARE lol 
How would I look? Would I look like a boy? Is my head the right shape?  Was I scared?  YESSSSS, but I sucked it up buttercup!  Then finally I got out my head and made the appointment with my sister to do the BIG CUT!  
God also told me to start working out at home each day for 30 to 40 mins!  Are you serious?  YES!!! Was it hard? YES!!!  But the one thing I didn't have to worry about was my hair! 
I had tried (to workout) before, but this time I needed to Sweat More and Stress Less. When I started to really take a look at what was eating me on the inside and deal with the emotions that pushed me to overeat, become a couch potato, stressed out, over spend, over shop, etc., I decided to allow fitness and healthy living to bring me the peace I needed to keep away the CRAZY!  LOL!  
You have to know that this SIZEHEALTHY LIFE is not just for you.  I had some fitness sisters along my journey that helped me!  My friend asked me to go on a bike ride with her one day. I agreed to go… this girl had me out there trying to do 13 miles on the first ride! I was so mad at her that day! I said that I would never do this again! LOL!
That was then and today I'm a road bike chic! I've done 100 mile rides!  Some days we'd be on a ride laughing, crying, praying, and riding!  When it was all over we'd high 5 each other saying we left it all on the trail!  NO HAIR, DON'T CARE!  This is not just about you! Your family, co-workers, and others who are connected to you NEED YOU to show them the way!  
Are you letting "hair" stop you from being who you truly are? Don't let hair stop you. As Tawanda said, life is more than hair...it's more than you...it's about the people who are connected to you that need your supply. Don't let "hair" get in the way.