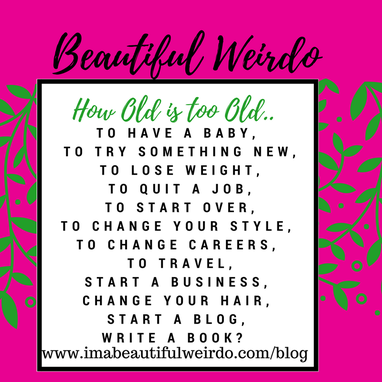 Seasons are changing so fast. Summer is gone, and Fall is here.  Before the close of summer,   I celebrated my 22nd birthday for the 15th time. Yes, you can be 22 for 15 years, LOL. Quick thank-you for all the well wishes, messages, and gifts. I greatly appreciate it and my b-day was truly Awesomesauce!
Now although, I'm 22 AGAIN there's always this question that lingers in the background as you put another notch in the belt of life.
HOW OLD IS TOO OLD?... to have a baby, to try something new, to lose weight, to quit a job, to start over, to change your style/wardrobe, to change careers/passions, to travel, start a business, to change your hair, start a blog, write your first book, take classes,etc? Huh? What age do you say?!
I. Say. NEVER. I say as long as you're breathing, it's never too late. It's only too late when you've taken your last breath (I know, a bit morbid, but true).
Picture this, a 22 year old for the 15th time is super duper nervous about trying something she wasn't successful at the first time, guitar lessons. I've been singing all of my life, have 5 albums, yet I don't know how to read music or play an instrument. This has always bothered me. So instead of being jealous of those who can play, I decided that I'd try again. I even took my husband with me for moral support as I signed up to take classes.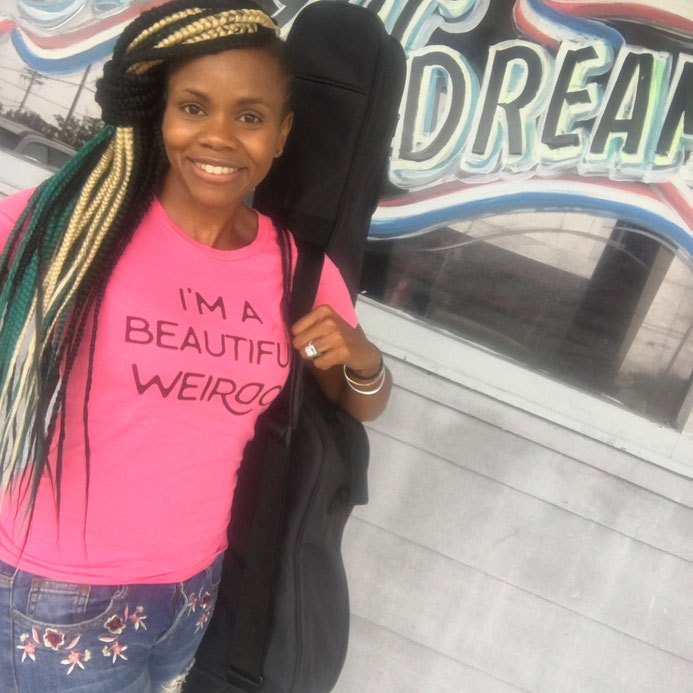 Fear is real, but so are the limits we put on ourselves because we feel that the "time has passed." Let's not let the fear of failure sink us, but let's take fear, use it as a parachute, and fly. As I've wrote in one of my songs, Beautiful Dreamer, It's never too late for you to live or be your dreams....now it's time for me to play them!
What are you being stagnant about?! What's holding you back?!
Here's a couple of people who are true testaments that you're never TOO old!
(hey, can I add your name to this list)?
My #1s are  The Delaney sisters (Bessie and Sarah)who didn't become millionaires until their hundreds :) with the publication of their book, Having Our Say, (which is a must read and New York Times Best Seller)
Ray Kroc passed his 50th birthday before he bought the first McDonald's in 1961....shall I say more.
Ernestine Sheppard, the 80 year old professional body builder who started working out at 56....and she's still winning competitions and also training others.
Harland Sanders aka Colonel Sanders, at 65 he started what we now know as Kentucky Fried Chicken.
Vera Wang first known as an accomplished figure skater and a fashion editor,
 decided at age 40, that she wanted to be a designer. How much are her dresses now? OH Okay!
Samuel Jackson & Morgan Freeman didn't star in their first movies until their 40s.
Again...HOW OLD IS TOO OLD?! Let's add our names to this list.