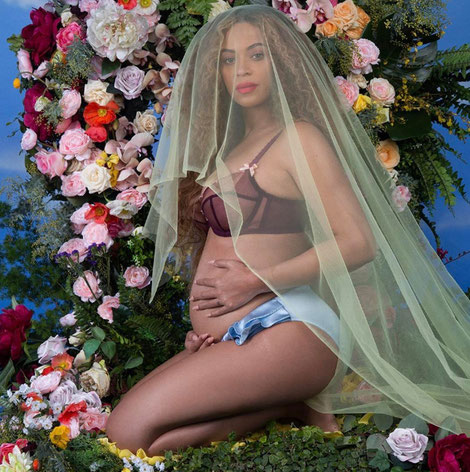 A month or so Beyoncé dropped the news that she was
expecting ........TWINS! It seemed the world was stunned as anything Beyoncé does seems to be a world phenomenon. Beyoncé  is a trendsetter so although women have been having babies and twins for centuries, I now expect a surge in the births of multiples and several copycat maternity shoots.  That's just how it goes.  I'm used to it & I'm prepared for it.
Now, what I wasn't prepared for was the backlash Beyoncé received from her maternity photoshoot. People made fun of the photoshoot's artistic direction and were unimpressed.
They didn't hold back their thoughts, AT ALL....
Yikes, tell us how you really feel.
After seeing people's responses my thought was geez, doesn't matter what she does, there will always be something.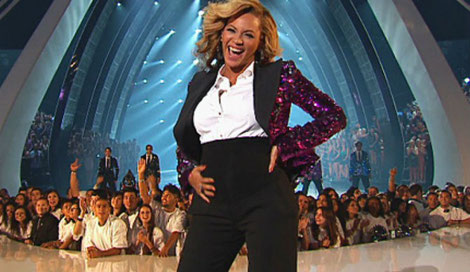 I remember when she announced her first pregnancy after her performance at the Super Bowl. Of course the audience loved it, but not too soon after,  the rumor mill was relentless in saying that she was not physically pregnant...and so on and so on.
There were clips on youTube showing her stomach collapsing when she sat down for an interview. 
Then there were the conspiracy theories..... she got a surrogate and so much more.  
Now, she's bare belly and sharing more of this twin pregnancy experience and IT STILL ISN'T ENOUGH.
Beyoncé taught me that you can go out of your way to try and convince people of your truth....and it won't even matter.
People are going to believe and
run with what they want to to believe. PERIOD.
Your truth is yours and no one else's so....
DON'T
WASTE
YOUR ENERGY
TRYING
TO CONVINCE
PEOPLE
OTHERWISE! 
Thanks Beyoncé.