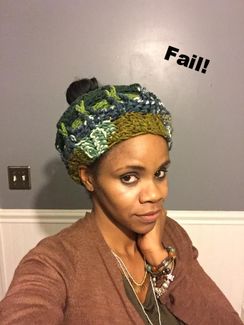 I'm a serial crafter who finds joy in creating things. Everyone knows this, so it's no surprise when I get tagged in different craft projects.
Recently, I was tagged in what is the new crochet crave, the messy bun hat. Though I had looked into  creating this before, the pattern that was sent was the only one that resonated within me. Plus, I already had the yarn needed ... so it was meant to be, right?!
Wrong. So wrong. My attempt went horribly wrong. Turned out I used the wrong stitch. Instead of using the single crochet that the pattern required, I went to using my favorite, double crochet.     My brain was on autopilot. I realized this half way thru, but decided to keep it moving.  
The result ... uhh not the messy bun crochet hat.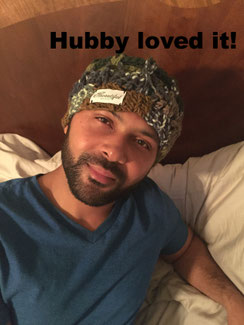 I decided to make something of it and closed the hole in the top to make a hat. ... turns out my husband loved the idea and wanted the hat.... with my label on it. Presto... here ya go hubby. He wears it all the time now.
---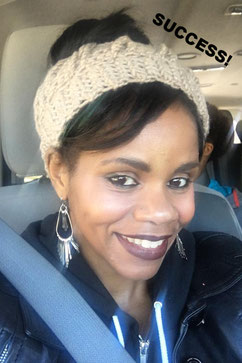 So after my first attempt was an epic  fail ...I decided to try it again. 
But before doing it. I refreshed my memory on the different stitches having noted that it's easy to fall back into familiar and or favorite routines (Message!), especially when you aren't paying attention.  I reread the pattern and voila ... better results.
I learned a lot from this experience as I'm of the thought that tangible decisions give insight to our internal decisions.
I learned that trying something outside of your comfort zone takes focus or you could slowly find yourself back in an old pattern.  
It takes courage to stop and admit your mistakes and even more courage and boldness  to start over & try again.
One more thing, even though I didn't enjoy not nailing the messy bun hat on the first try, something good can still come from a mis- take if we are open to see it! It can benefit someone else or it may be preparation for something later in life. 
Valentines Day 2017.....
And I'm still reaping the benefit from my Mis--- Take:)
There's a silver lining in every mis- take, when we choose to see it:)